Via Scoop.it – The Monster Scifi Show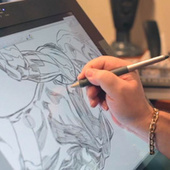 The first issue of Marvel's new Infinite Comics format comes out on the iPad tomorrow.
While I have an iPhone 4S, I still crave the larger screen a tablet can offer. However, the cost of a tablet and the cost of comic books are still to high to be accessible.